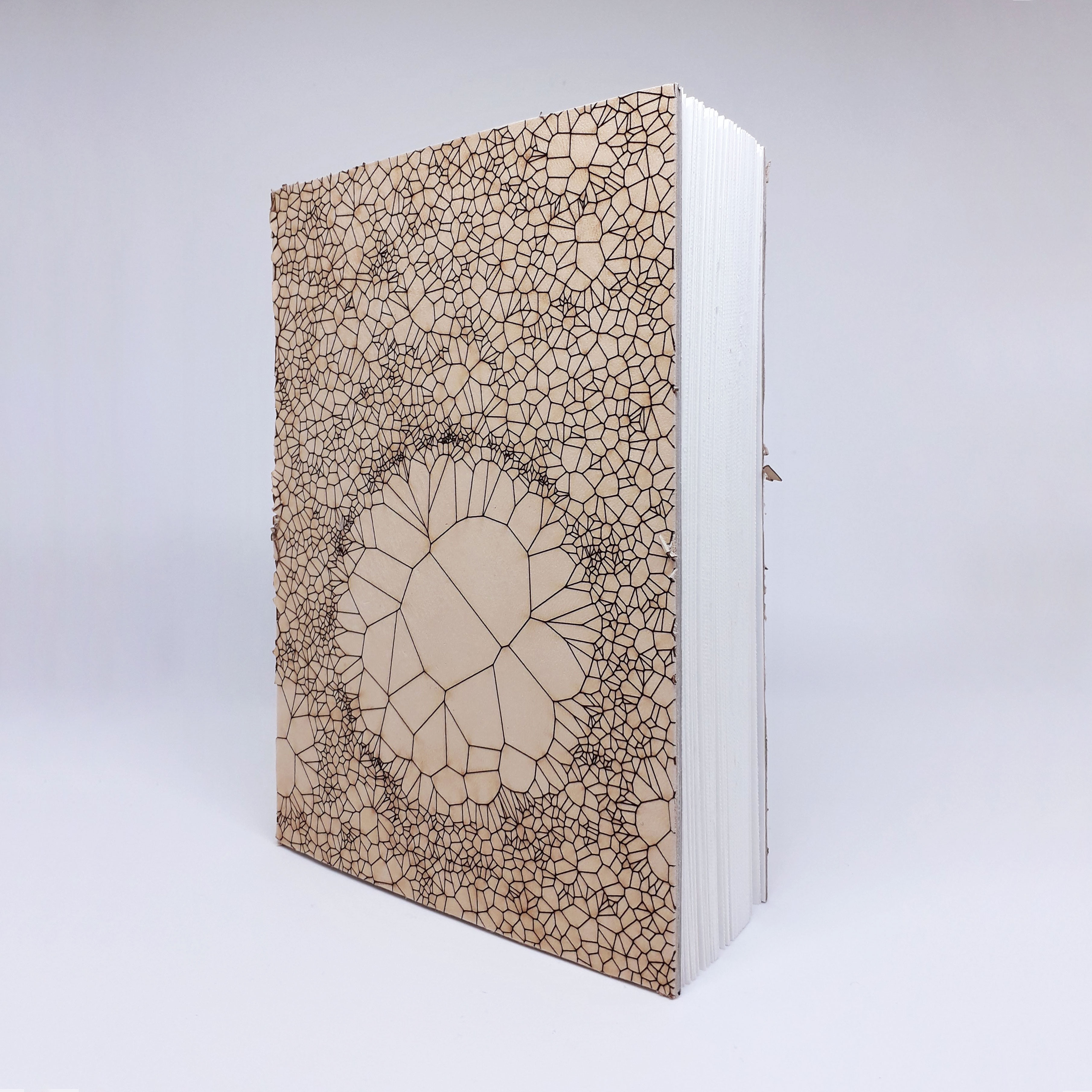 PERDITIS 🏺INVENTIS or Lost Treasures Found is a unique edition of Petronius' sultry portrayal of common life in Ancient Rome, the Satyricon. The original Latin text is filtered and then paired with Emojis through a custom computer program. Each of the more than eleven thousand unique words in the story are translated into English through Google Translate. When the translated English word matches a keyword in Apple's Emoji dictionary, the original Latin word is substituted for its corresponding Emoji. The result is a printed book full of subversions that question the relationship of time and language through technology.
Through Hegel, our concept of history as a magnificent and progressive fate is still shaped by Aristotle's faith in the natural development of better circumstances. We are still driven by a blind optimism that make us believe no matter what decisions we take, we will always live in the best of all possible worlds. We measure our success looking at the numbers: from new discoveries to broken records we as a species continue to grow. As Isaac Newton put it famously, "If I have seen further it is by standing on the shoulders of Giants." We build off of our predecessors. These metrics for our collective success are merely quantitative though. Qualitatively it is problematic to detect any progress from past generations. This difficulty allows similarities to appear. This question enables us to see our likeness in an ancient protagonist.
After a career in the coliseum Encolpius works toward an academic degree. Outside of class he yearns for the affection of his boyfriend Giton, the validation of his professor Agamemnon, and the collapse of his once friend and now arch rival Ascyltus. Encolpius, however, is time and again met with failure. His endeavors unravel throughout the Satyricon in the most bizarre and hilarious ways. Traces of Encolpius' trials can be seen today in the incredulous stories shared over social media. The reception of these stories, like the reception of the Satyricon in the First Century, are met with widespread amusement and engagement. This signals a desire to break from the relentless aspirations of civilization.
Today, digital culture occupies our focus and pushes Encolpius into the shadows. We are not building off our predecessors as much as we are obscuring them. In an attempt to uphold one of Newton's Giants, Lost Treasures Found offers contemporary access to the story of Encolpius. With no prior understanding of Latin, people can dive into the text and catch glimpses of Ancient Roman daily life. The Latin literate are presented with a familiar story set against an unexpected, but appropriate modern backdrop. Ultimately, this book collapses two-thousand years of progress and exposes two distant cultures to each other.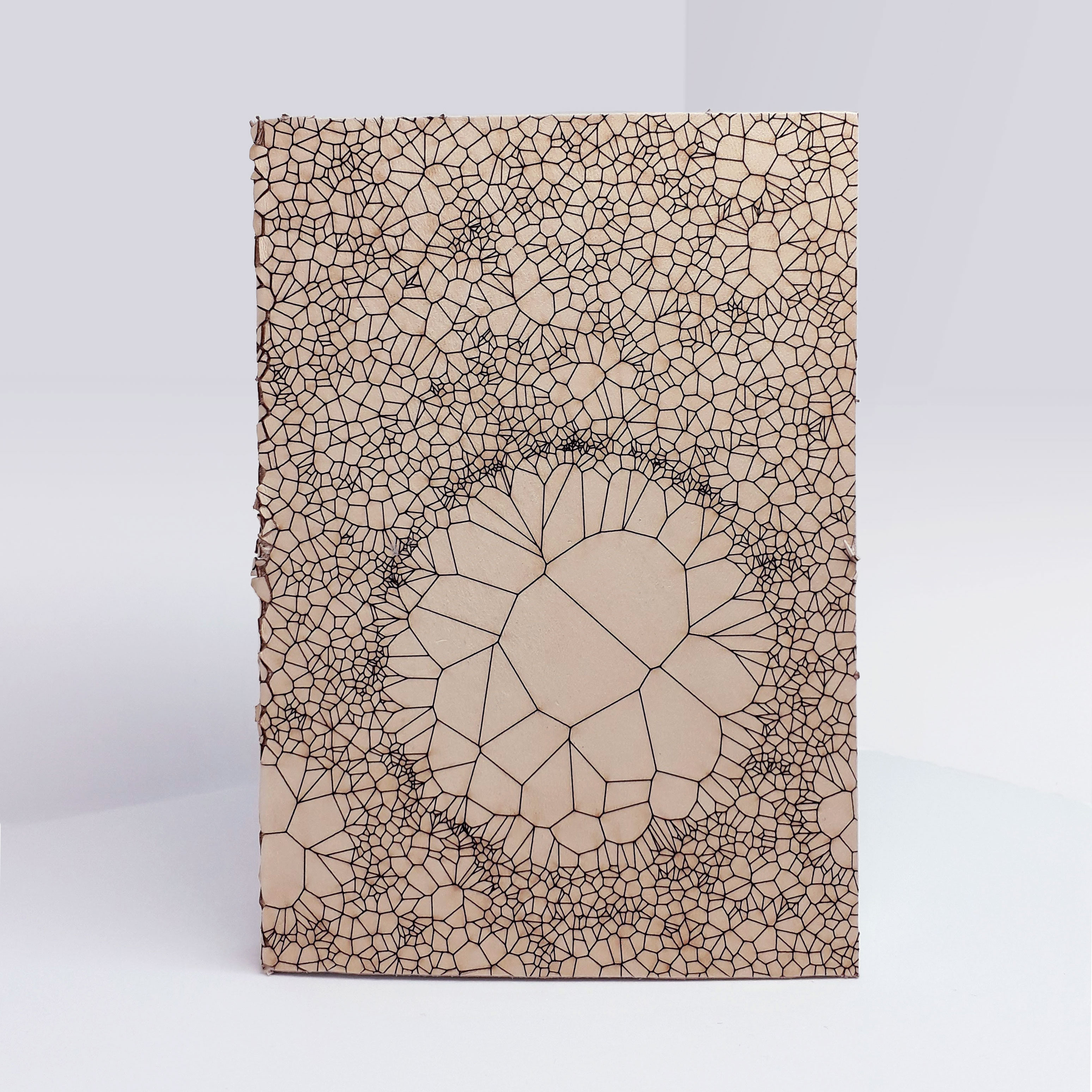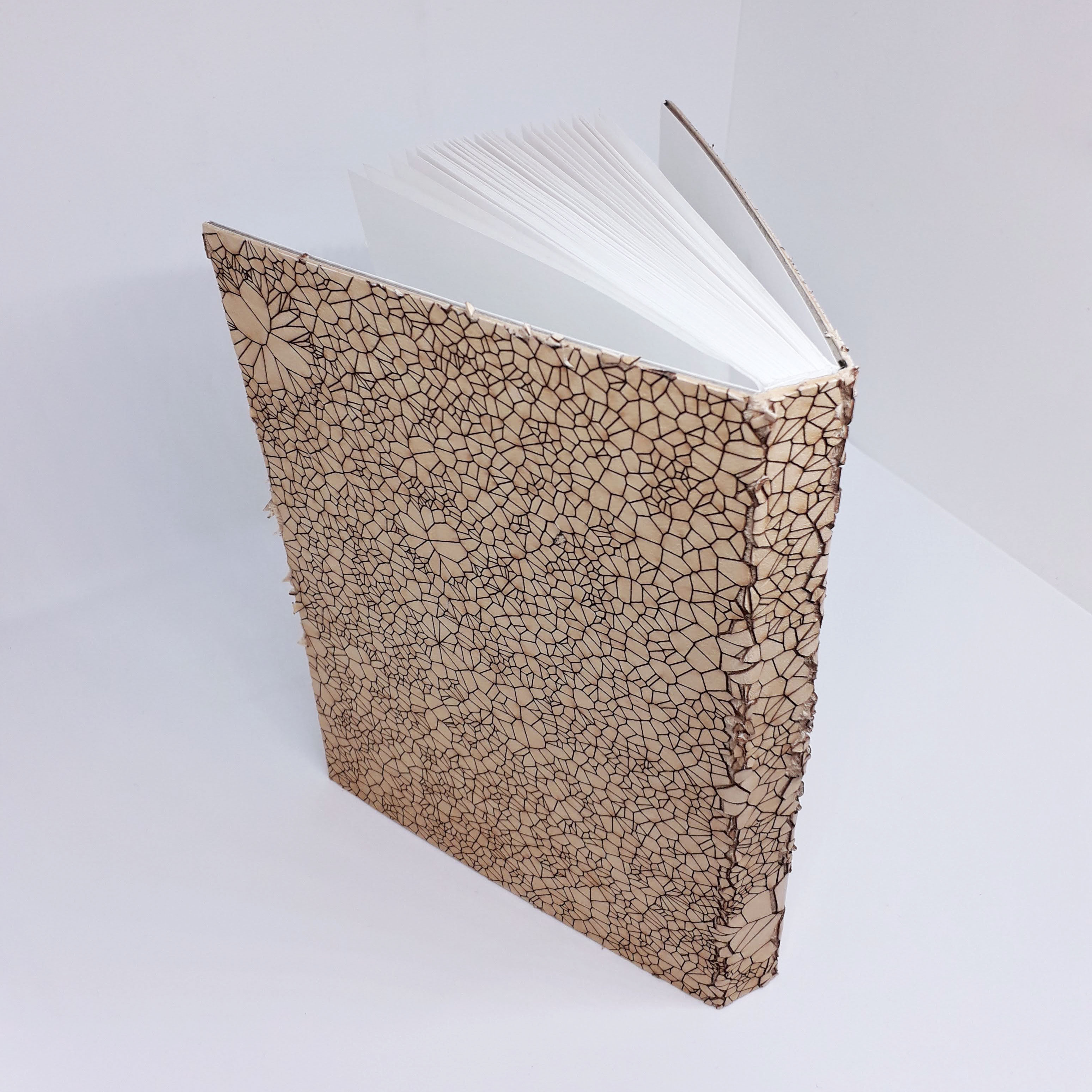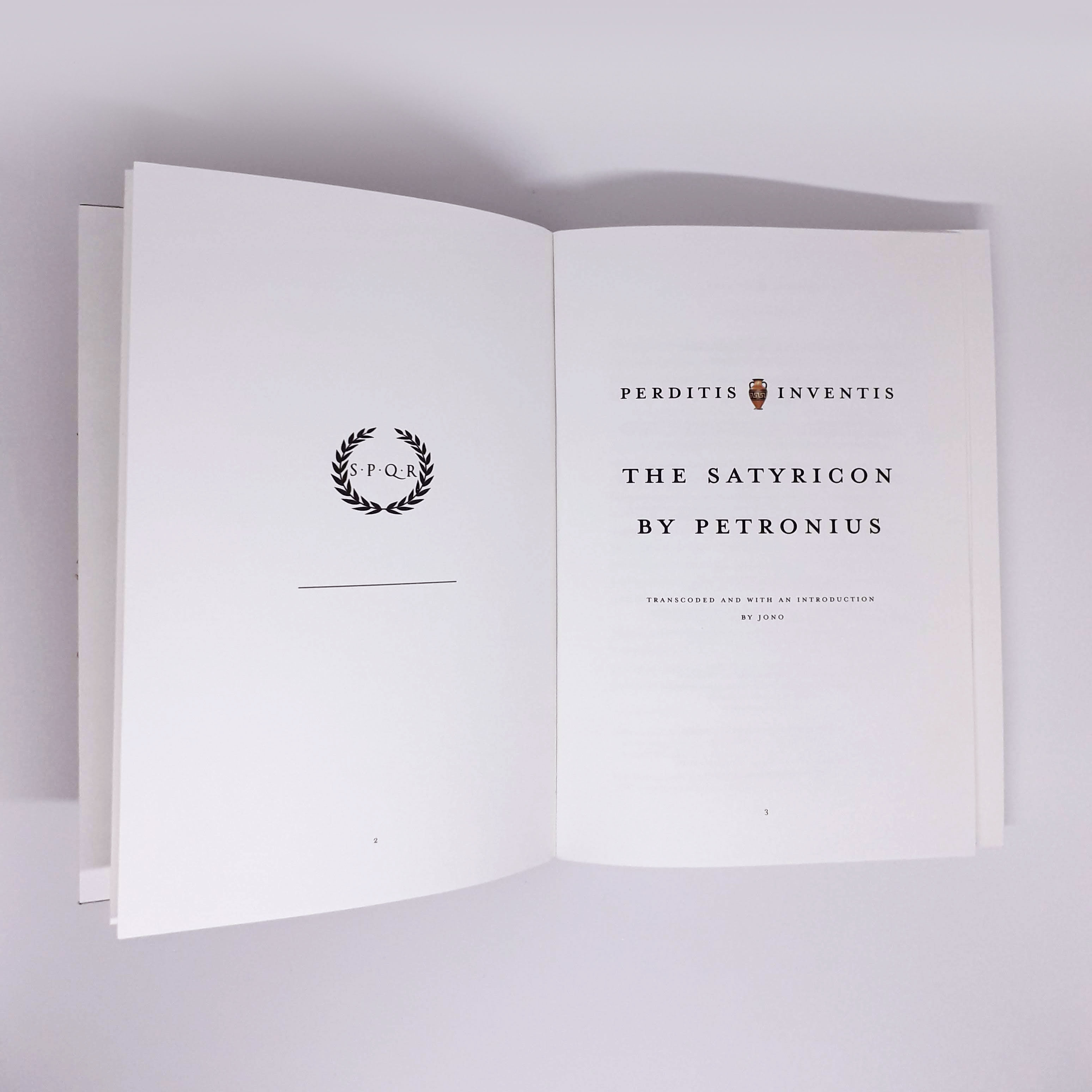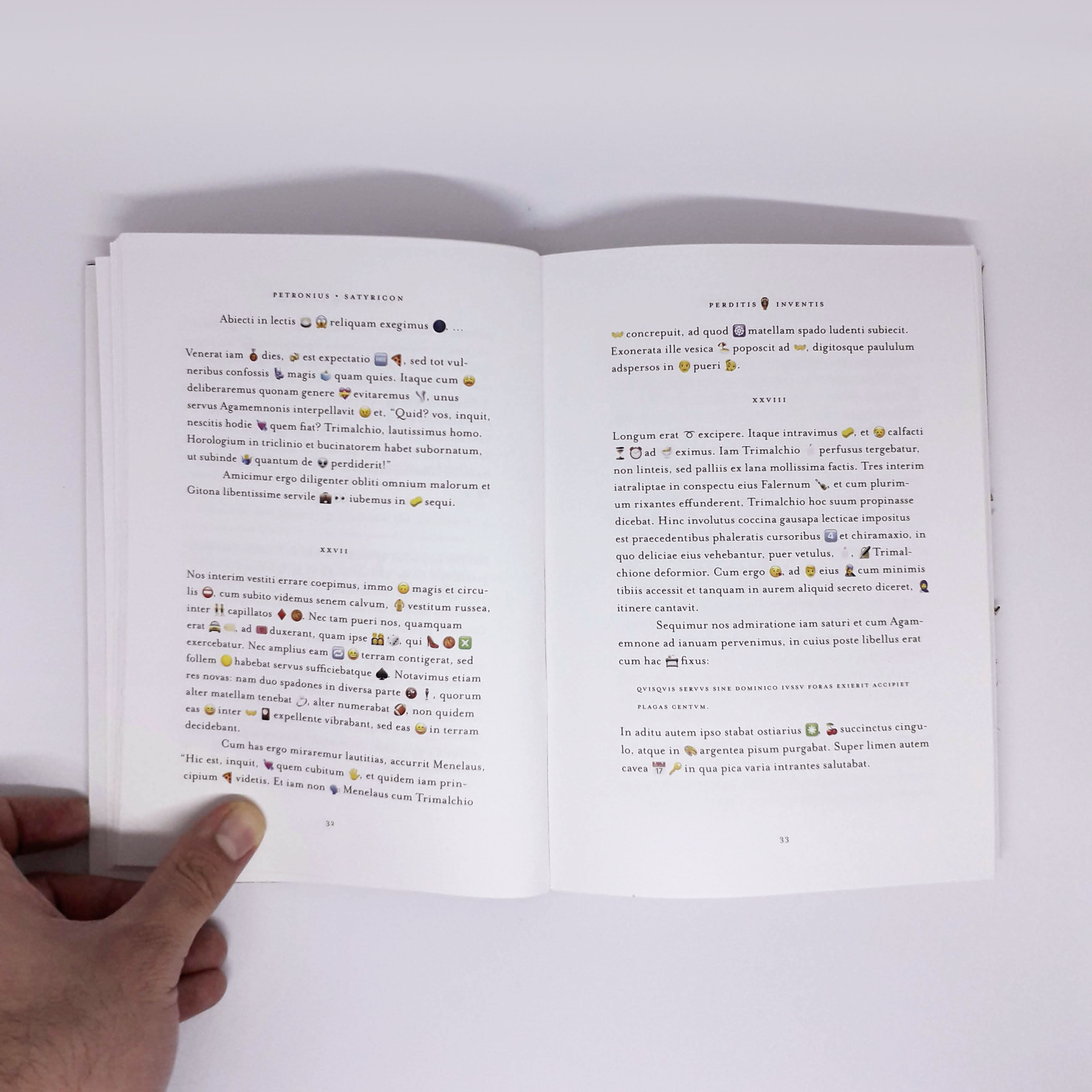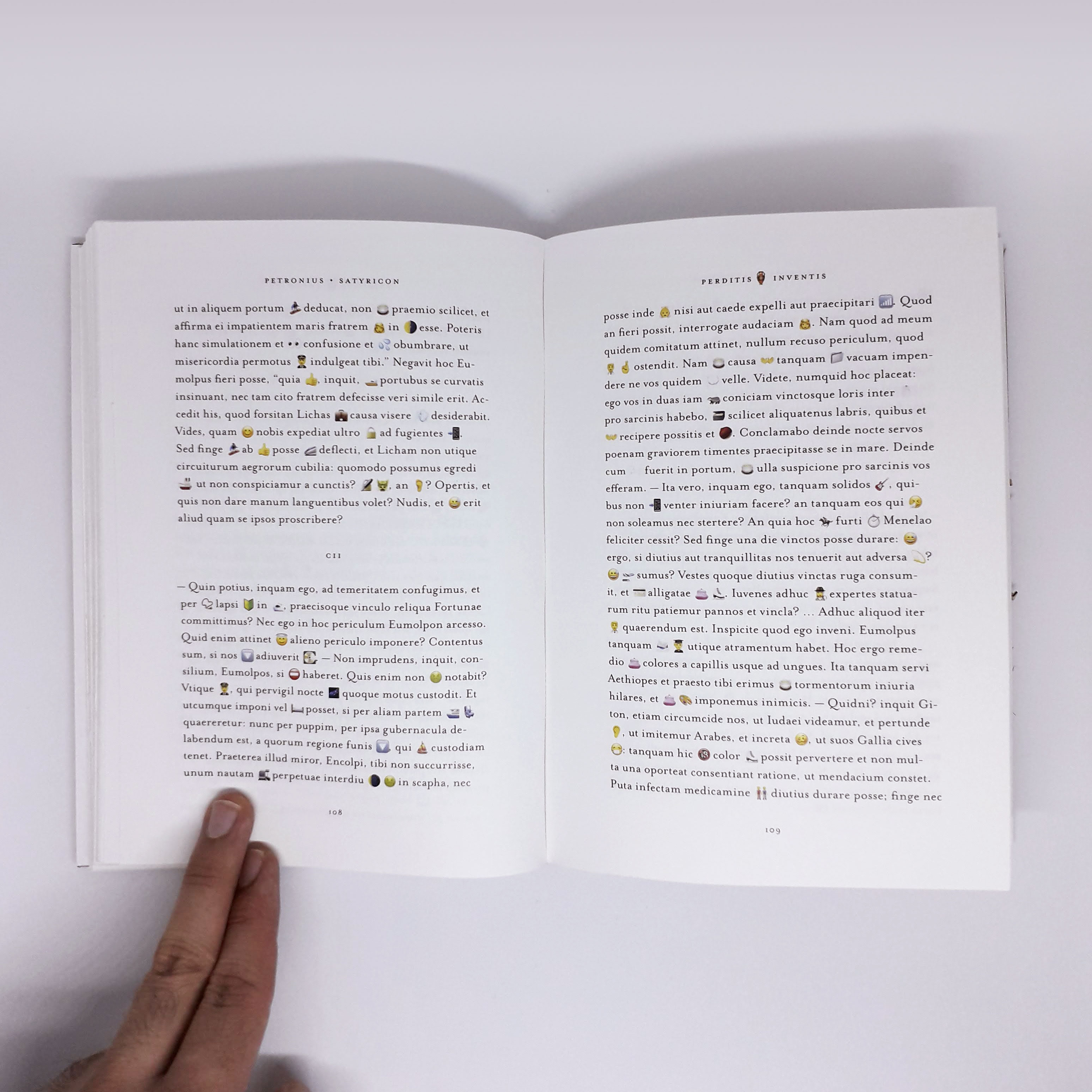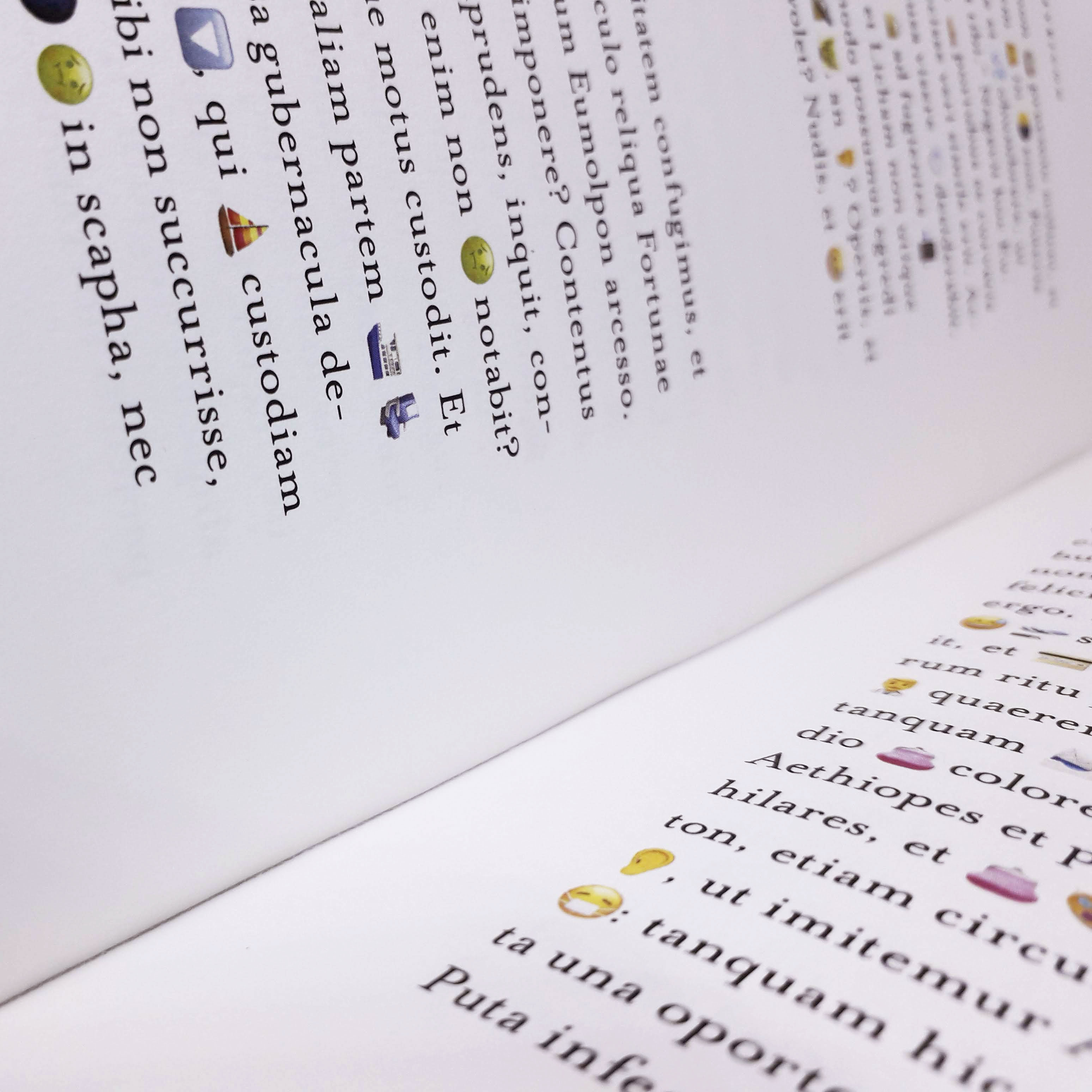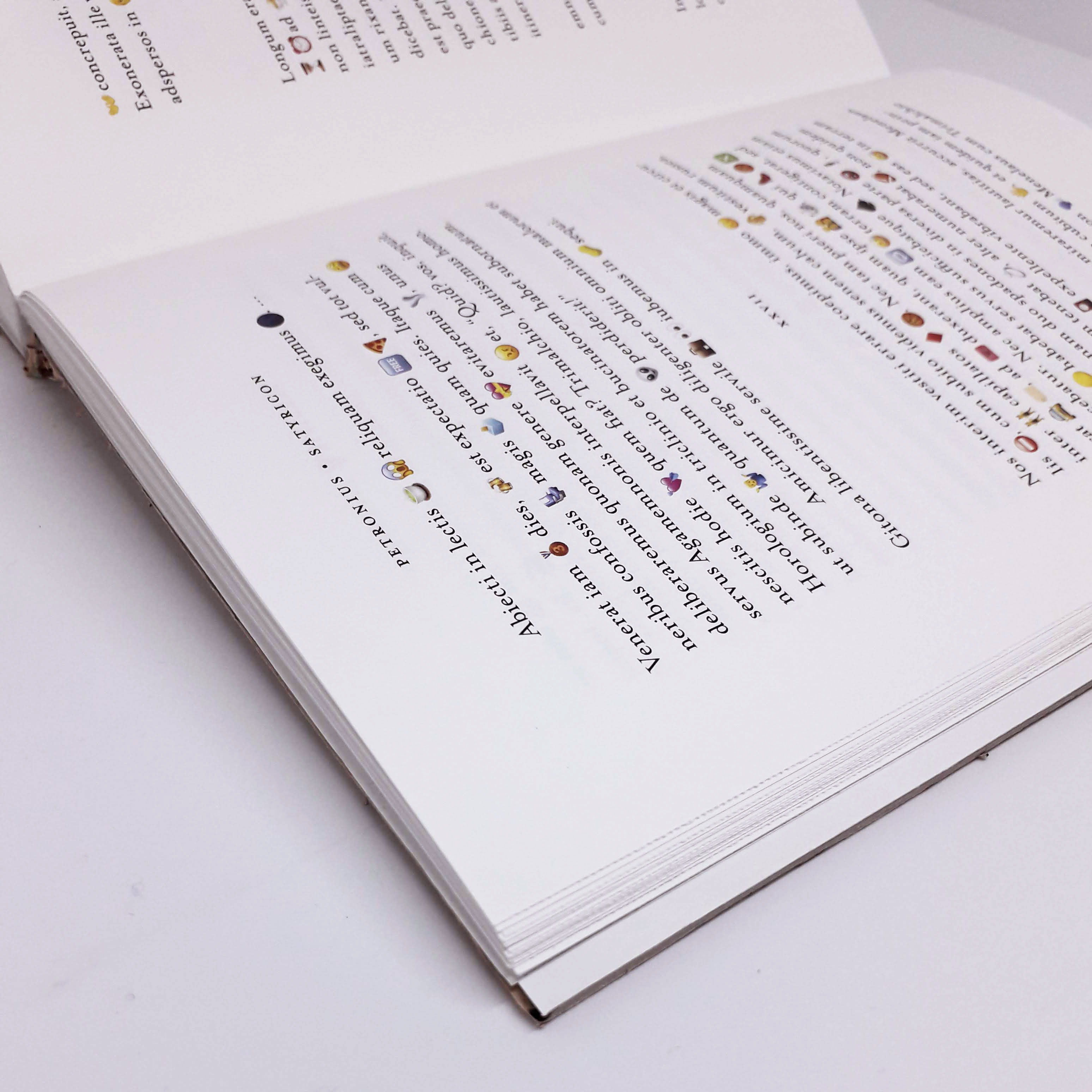 Laser Engraved Leather Cover
Printed November, 2018
Paris, France
166 Pages
Canson Paper
Acid Free
200gm
148 × 210mm
Paperback
Perfect Bound
Mrs. Eaves
Apple Color Emoji
Bibliography
About the Creator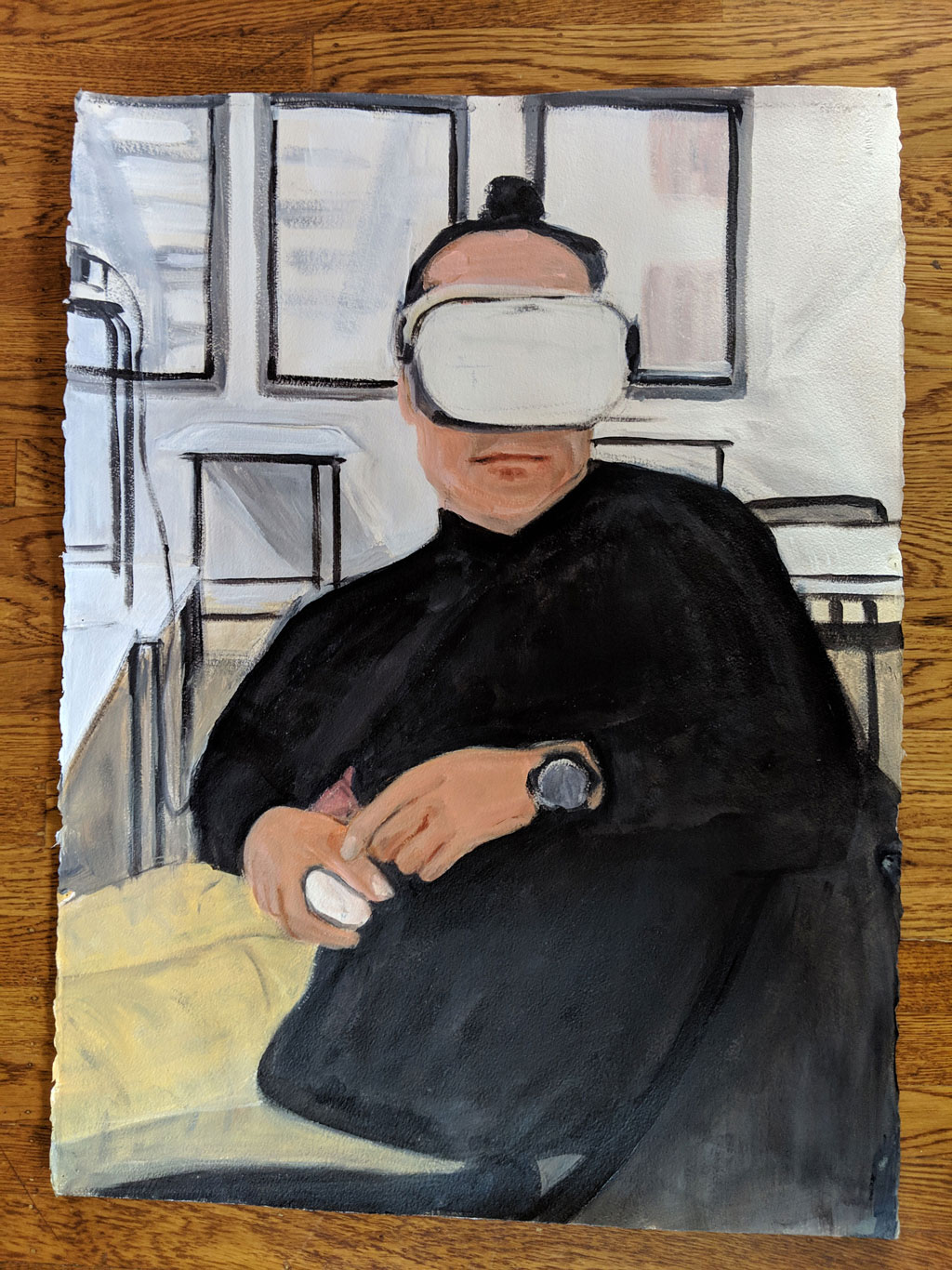 Jono is an Emmy award winning graphic designer and computer programmer. He is currently earning a Master of Fine Arts in New Media at Paris College of Art. He is interested in combining art and technology to explore culture. His work has been showcased at the Tate Modern, Siggraph, FITC, and the Japan Media Arts Festival as well as featured in publications like The New Yorker and Wired Magazine.
With an Introduction By
Filippo Lorenzin is a London based independent writer and curator. He collaborated with international art venues, including the Goethe Instiut, Satchi Gallery and La Biennale di Venezia. He currently teaches at the Paris College of Art and works at the Victoria and Albert Museum.
Next Steps
We are currently looking for a publisher to help distribute an accessible edition of the book. For more information please get in touch through email: inquiries@jono.fyi.

Stay up-to-date with progress to the Lost Treasures Found project as well as additional projects by Jono by joining the Newsletter. Emails are roughly sent quarterly through Mailchimp.